Hootsuite
Hootsuite helps you do more with your social media, from finding new prospects to serving customers.

Trustpilot
We're Trustpilot, the world's most powerful review platform.

Facebook Blueprint
A global education program that teaches you marketing skills to grow your business.

The average attention span is down from 12 seconds in the year 2000 to eight seconds now, reports the BBC.
That's less than the nine-second attention span of an average goldfish. Amidst the near-constant clamour of click-throughs and hyperlinks, we offer top tips as to how to get your business found online.
Before you begin, think about your current customer. Do you want to appeal to the same or a different type of customer? If you have information on current customers, what have they in common, e.g. age, geographical location?
Next, think of what connects them. What kind of things might they be looking at online? Are there local community groups they might be part of or websites they might search for?
Tips on getting to know your customer
Is there a customer you could talk to or offer a discount or service to them for their time? Get to know them. You might be surprised at some of their likes and dislikes.
Why not set up a private group for your customers? It's a great place to get some honest feedback and insight about their day-to-day lives and what they think of your product.
If you have collected an email list, is it worth sending out a questionnaire to your existing customers? Finding out about them, will help you attract similar customers. Creating a branded survey is also a quick and easy way to collect and then review responses.

What might you need before you start?
Being well-prepared is everything. It'll help make establishing your online presence as simple as possible. Before choosing how, where and when you want to talk or show up to your customers online, it's useful to have a bank of assets you can draw on.
Tips
A strong and consistent message will help your customers identify who you are and what you do. Take the time to craft a few short sentences explaining what your business does, so it's crystal-clear to both your customers and your staff.
A consistent look and feel makes your brand feel professional and trustworthy. What font and font size do you feel best reflects your business? Does it reflect the spirit in which you want to be perceived?
What images or logos do you want to use? It's useful to have the same images or logos in different resolutions or sizes for when you're doing publicity. Each website has its own specifications for how they want things to look.
The Social media opportunity

With around two billion Facebook users, that's a clear gap in the market. However, with so many choices out there it can be difficult to decide what is best for you and your customer.
Don't do it all at once. There are many different platforms to choose from, so the important thing is to pick the one that's right for your business. If you're not online at all, begin with experimenting with one format. This will help you find out if it's worth pursuing it. Or whether it might be best to incorporate or change to another.
Create a profile and content. Whichever platform you go for, there will be guidance on how to set up a profile, usually a business profile. Remember to upload your logo and other brand assets so that when people land on the page they get the right first impression.
Add links to your social media platform(s) on your website and email. You can also include them on printed materials, e.g. business cards and fliers. That way, potential customers can find you both on and offline.
Maintenance and reporting

Social media is now a crucial touchpoint for customers. Not only is it a way to promote and find products or services but it's a powerful way for customers to give feedback and resolve any issues they may have.
Make sure you take a comment made to you as seriously as if it was said to you in person. Reply promptly. Your actions or inaction will likely generate one of its own. Social media has a habit of attracting attention, and fast.
For more information click here.
Plugging and pushing the same content day after day would make very little sense face-to-face. The same is true for social media. Most social platforms have user analytics built in allowing you to understand how much traction you're getting. Keep an open mind where your own content is concerned.
Try our marketing tips below:

Brand: Ensure you have a logo and brand assets (including font styles) so that you look consistent.
Website: Make sure your website is fit-for-purpose, site-builders are a good place to start.
Get social: Social media is a great way to interact with customers.
Offers: Incentivise purchases or visits through giveaways, offers and events.
Communicate: Email your customers to keep them up-to-date and engaged.
Reviews: Set up an account for people to leave reviews on sites.

Third-party marketplaces, let sellers post their products for potential new buyers to see and purchase. Here are some considerations when listing your products on online marketplaces:
With so many different online marketplaces to choose from, be sure to pick the right ones for your business and products. Think about the types of products you're offering, your target audience and where they go to shop online, as well as your price points.
Often more information equals more sales. Make sure your listing includes all that potential customers need to know. Include compelling visuals, information about the product itself (e.g. dimensions, weight, materials), your brand and any shipping information.
Tips
Make sure your title and description include relevant keywords so that your listing appears in as many searches as possible.
Encourage customer reviews. Interact with customers who contact you and ask them to rate and review your product if they've had a great experience. High ratings give your brand creditability and help build trust when a new customer sees your listing.
Look into the ways marketplaces offer advertising to boost the ranking of your products in search results.
Digital payments are the future of maintaining a healthy business
Digital payments could help you save time, gain control and future proof your business. Here's how: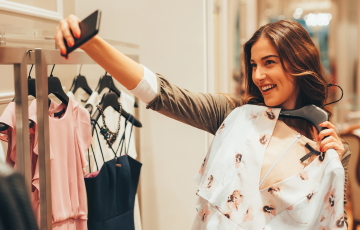 Building your brand by getting smart on social
Grow your business on social media with our 4-step plan to social success.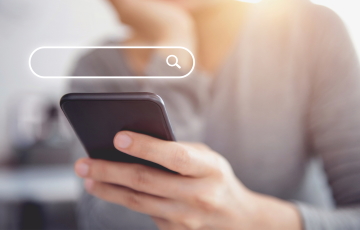 Be search-engine savvy and grow your business
Grow your business by getting search engines to work for you.
Toolkits, articles and recommendations are provided "AS IS" and intended for informational purposes only and should not be relied upon for operational, marketing, legal, technical, tax, financial or other advice. See here [https://www.visa.ie/legal.html] for further legal conditions in relation to your use of the Visa Digital Business Kit.
Digital services for you
Everything from building a website to organising your finances and getting paid.