Trustpilot

We're Trustpilot, the world's most powerful review platform.

Hootsuite

Hootsuite helps you do more with your social media, from finding new prospects to serving customers

Getting the measure of reviews
In this practical guide, we explore how to get up and running with a customer reviews system that will help your prospective customers find your website.
Ask your customers to leave reviews in the right places: If you have a bricks and mortar store, merge offline with online marketing and ask your customers to leave online reviews for your business. Clearly earmark the reviews sites on which you would most welcome a review.


Stay one step ahead: most reviews sites can send a notification when your business receives a new review. Make sure you have this set up to allow you to quickly and easily respond, especially in the case of negative reviews.


Maintain a calm, polite and constructive tone:eventually you may get some negative reviews. A well-written and balanced response from the business owner may well win over other potential customers.


Resolve any ongoing disputes in private: most reviews sites allow you to contact the reviewer directly. Use this feature to resolve any on-going concerns, rather than doing so on the public part of the site. Once you have communicated privately with the customer, you can then post a reply to the review acknowledging their concern and explaining how you have resolved it.


Use reviews as a benchmark: checking out your competitors' reviews is a good source of information to help to improve your websites ranking in search engine results. Are their products and reviews coming up in searches that your customers may search for? Are they coming up next to your products? How many stars do you need to be aiming for to outstrip the competition? Read the reviews and see what they say – what can you do to improve your service and earn that one extra star?
If you have already set up the strong foundations for Search Engine Optimisation, layering on top a strong reviews system will help your business beat competition to the top search engine spot.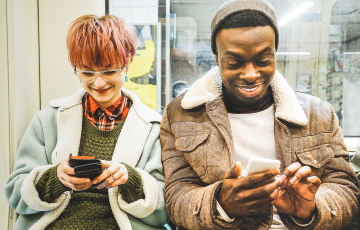 Five tips to help you turn mobile browsers into buyers
Top tips to help you optimise your website for smart phones.
Top tips for maintaining a website and engaging consumers online
Learn how to use the right partners, networks, and information to help keep your brand relevant online.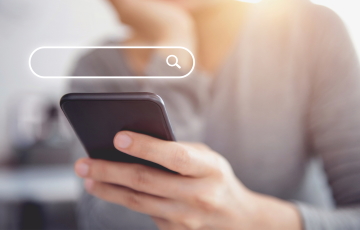 Be search-engine savvy and grow your business
Grow your business by getting search engines to work for you.
Toolkits, articles and recommendations are provided "AS IS" and intended for informational purposes only and should not be relied upon for operational, marketing, legal, technical, tax, financial or other advice. See here [https://www.visa.ie/legal.html] for further legal conditions in relation to your use of the Visa Digital Business Kit.
Digital services for you
Everything from building a website to organising your finances and getting paid.