Treatwell
Bringing hair and beauty salons new customers online, and giving you tools to keep them coming back.
MINDBODY
MINDBODY is the fitness and wellness industry's leading technology platform.
Looking good takes time; taking bookings doesn't have to
Taking bookings online means you can spend more time making your customers look their very best. This piece will cover how online booking systems can benefit your salon business by:
Allowing your customers to book when it is convenient for them


Increasing revenue by minimising the number of no-shows and finding new customers


Freeing up your, and your staff's, time allowing you to focus on running your business


Making your business easy to find for potential customers through social media
From scheduling customer appointments to managing stock and dealing with the front of house, there's never a dull moment when running a hair or beauty salon. You know that every moving part is important and holds the key to success but chief amongst those success factors is filling your time with bookings.
This is why more and more beauty professionals are choosing to open their receptions 24/7 on an online platform. Doing so allows hair and beauty owners to find new customers and makes it easier for customers to make appointments when they want. If you're still not convinced, take a look at some other reasons to take bookings online:
Convenience is key
By going online, your customers can book a make-over from the sofa whenever they have a few minutes, instead of only when you are open. And, of course, whilst your customers can now book appointments easily, your salon has a clear view on each stylist's availability, workloads are more easily shared and walk-ins can be better accommodated as it's all there on a digital spreadsheet in front of you.
Missed appointments are a thing of the past
Many online booking systems can help make sure you receive the revenue you're expecting, with automated email and SMS alerts built. These remind your customers of the appointment and allow them to cancel, re-book or re-adjust the details of the appointment, allowing you to keep on top of your business and maximise your revenue.
Know your customers - always
Because your customers book their own appointments, they will provide the most up to date and accurate contact details. This means that you gain back the time that would typically be spent in keeping contacts up to date and get on with the things that really matter.
Grow your business through social
Online booking systems can make your online marketing efforts more effective by automatically linking to your salon's social profile. If you share exclusive deals or promotions on your social media profiles, new customers can automatically book their first appointment as soon as they see your update on social media. By doing this on a semi-regular basis, your salon will be able to continually attract new customers while keeping existing customers engaged.
When it comes to taking bookings more easily, there's no better option than online booking. Not only do online bookings create a huge opportunity for additional revenue, but they create a direct channel of communication with new and old customers. So next time you have a no-show or a quiet period in your salon, stop and think – is it time to go online?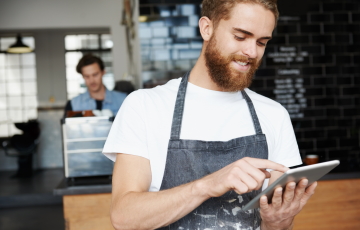 Don't battle with bookings: make online reservations work for you
Save your staff time and let your customers book your services, whenever, wherever they are.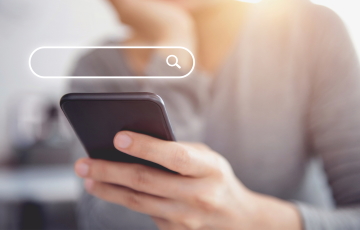 Be search-engine savvy and grow your business
Grow your business by getting search engines to work for you.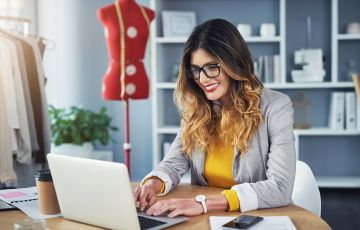 Getting you business online: learn from the masters
Six tips to online success with Wordpress, the company which powers more than 32% of the web.
Toolkits, articles and recommendations are provided "AS IS" and intended for informational purposes only and should not be relied upon for operational, marketing, legal, technical, tax, financial or other advice. See here [https://www.visa.ie/legal.html] for further legal conditions in relation to your use of the Visa Digital Business Kit.
Digital services for you
Everything from building a website to organising your finances and getting paid.