Digital solutions for you
Trustpilot

We're Trustpilot, the world's most powerful review platform.

The power of a good review

The importance of a good review is undeniable. A staggering 84 percent of consumers trust online reviews as much as a personal recommendation*. Reading a good review, won't just make a customer trust you and therefore do business with you, it can also improve your visibility as reviews also show up in search results and can improve your search rankings, ultimately attracting more potential customers.
Not having any reviews online can mean that your customers won't find you at all. Review-savvy consumers who choose to only view businesses with a highly starred rating, will never see your business in the search listing if you have either been poorly reviewed or have not been reviewed at all.
How to get a customer to leave a review?
Once you've got your website setup, it's worth considering how to prompt people to leave a good review. People are busy and don't have the time to review every service or business they come across. More often than not, customers only review if they have had a terrible experience and want to complain.
This means they might need a nudge or an incentive, whether that's a giveaway, money-off or prize draw. It is usually best practice to ask them to leave a review after they have interacted with you, so whether that's having a pop-up on your site after they've purchased something, a message on an invoice or cards left on the till.
Tips
Handling a negative review well will make that customer feel valued. Even if the individual never returns, the act of taking their complaint seriously means that they're less likely to spread their negative experiences.
Before you start the processes, you might want to decide what your business will or will not stand for. What are your boundaries? A bad review does not necessarily mean you have to apologise. What is unacceptable -and where do you draw the line? You can't be everything to everyone.

Top tips for maintaining a website and engaging consumers online
Learn how to use the right partners, networks, and information to help keep your brand relevant online.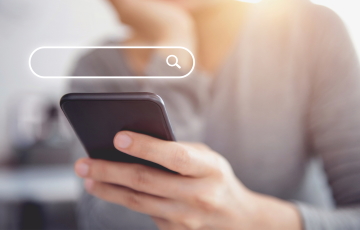 Be search-engine savvy and grow your business
Grow your business by getting search engines to work for you.
Toolkits, articles and recommendations are provided "AS IS" and intended for informational purposes only and should not be relied upon for operational, marketing, legal, technical, tax, financial or other advice. See here [https://www.visa.ie/legal.html] for further legal conditions in relation to your use of the Visa Digital Business Kit.
Digital services for you
Everything from building a website to organising your finances and getting paid.