Hootsuite
Hootsuite helps you do more with your social media, from finding new prospects to serving customers.
Facebook Blueprint
A global education program that teaches you marketing skills to grow your business.
MINDBODY
MINDBODY is the fitness and wellness industry's leading technology platform.
Treat yourself to a social strategy
86% of Irish adults use social media on a weekly basis1 , so using these platforms to engage with prospective customers and tell them more about your business is a must-do.
In this practical guide, we share top tips to help you promote your business on social media:
Tell your story through social: There are hundreds, if not thousands, of brands out there inspiring the next look, or wellness treatment. What makes your company different? Telling a story about your brand will encourage prospective customers to find out more. Do you have an interesting story about how you founded the business? Are your seasonal looks making headlines with customers? Find your story and tell it.


Create thumb stopping content: On social media, quality over quantity is key. Your channel is an extension of your business: only post pictures you are proud of. Think about other content formats too – short videos, when executed well, attract attention. 'Before' and 'after' images showing off your customers' new hairstyles, nails or beauty treatments work well, as do video demos of how to recreate celebrities' hair styles; tips and 'how to' guides and product reviews from guest bloggers or customers.


#Getnoticed: With so many brands battling for eyeballs you can increase your visibility by finding and using trending hashtags. Hashtags make it easy for users to find topical information on social platforms. Popular hashtags in the industry have included the likes of #instabeauty, #naturalhaircommunity – a quick online search will reveal which ones you can tap into. Pair these with high quality images, and use them strategically – not all of the time. Many brands group them at the end of the post so the content that comes beforehand is still legible.


Urge your prospects to act: Ultimately, the objective is to drive interested prospects to your website to browse your products or book an appointment. Be sure to encourage your potential customers to do so by adding in a line in your social posts to get them there. And, of course, include the link to your website.


Schedule creative content: There are tools out there which allow you to set up and schedule a series of social updates from a single platform, which is a much more efficient way to manage many different social profiles. These will help you to upload, schedule, and manage your posts across all relevant channels.


Keep up with the trends: Hair styles, the latest nail art, treatments and more have seasonal trends which change accordingly. These trends can also be driven by events such as Valentine's Day. By tapping into these dates to offer promotions or discounts you'll likely gain more followers along the way.
The beauty business online is blooming thanks to social media. From promoting the latest hair styles to inspiring customers, providing discounts and building your brand look and feel, embracing social media will give your beauty and hair salon a powerful tool to grow your business.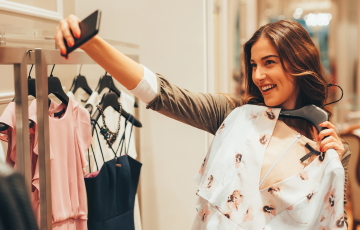 Building your brand by getting smart on social
Grow your business on social media with our 4-step plan to social success.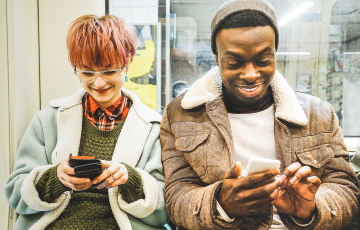 Five tips to help you turn mobile browsers into buyers
Top tips to help you optimise your website for smart phones.
How to get found online
The average attention span is down from 12 seconds in the year 2000 to eight seconds now, reports the BBC
Toolkits, articles and recommendations are provided "AS IS" and intended for informational purposes only and should not be relied upon for operational, marketing, legal, technical, tax, financial or other advice. See here [https://www.visa.ie/legal.html] for further legal conditions in relation to your use of the Visa Digital Business Kit.
Digital services for you
Everything from building a website to organising your finances and getting paid.