How to Swipe Up Smart: 5 Top Tips from Louise Cooney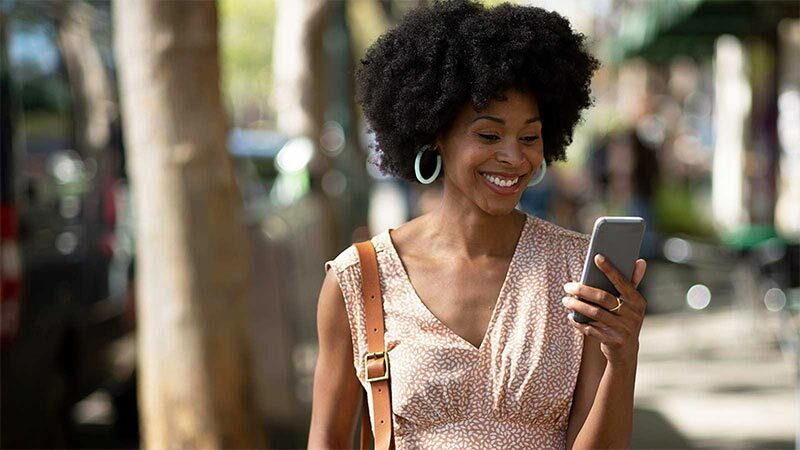 Social media sites have transformed during the past year, making it easier and quicker for us to shop online. With a simple click or swipe of your screen, you can have your favourite items delivered straight to your door.
Visa commissioned research which surveyed over 1000* Irish consumers, revealing that as a nation, we are embracing this new way of shopping. In fact, of those surveyed, almost one in four (24%) had made an online purchase via social media*.
This swipe to shop trend looks set to continue, with 45%* of people surveyed planning to purchase this way in the future. So, whether you're already shopping this way, or keen to start, here are five top tips from fashion and lifestyle influencer Louise Cooney to make your Swipe Up Shopping experience safe and seamless:
Shop around to find a bargain – With flash sales and regular offers, Swipe Up Shopping can give us a sense of urgency you won't necessarily find in store. So, before you pay, check other websites, use price comparison sites and scout around for email sign-up offers to bag an even bigger bargain.
 
Press pause before you pay – Being able to purchase with only a few clicks or taps is amazing, but it can also make us feel less accountable for our actions. To avoid purchase regret, pause or step away from the app for a few minutes before you buy. This acts as a circuit breaker to allow you to assess if you really need or want the purchase.
 
Under the influence – Brands often work with influencers like me to help spread the word about a product and bring it to life. But not all posts are created equal. Some may be paid advertising, while others may be an authentic recommendation. Check the caption to see if there's any reference to #ad, #sponsorship or #paid. It is also useful to check for positive comments and recommendations from other users or scroll down their feed to see if they've mentioned the product before.
 
Be aware of scammers and fraudsters – Just like any form of online shopping, when shopping via social sites, you should always remain cautious and always take the time to research the brand, influencer or company that you're purchasing from. Remember that taking small steps can help protect you and these include:

Before making any payment, check to see if there is a 'padlock' icon in the search bar and if the website address starts with HTTPS (the 'S' on the end indicates that it is secure).
Check that the name of the web page does not contain spelling errors or strange characters. Read the reviews to check how other people's experience was with the seller.
 

Pay using a Visa debit or credit card – No matter how you like to shop, Visa's Zero Liability Policy means you won't be held responsible for unauthorised or fraudulent charges made with your account.
---
*Research commissioned by Visa and conducted by RED C with 1,004 nationally representative adults in Ireland in December 2020
Louise Cooney has been remunerated for her collaboration on Visa's safer shopping online initiative (May 2021)