April Update: Chip Technology
Gains Ground in the U.S.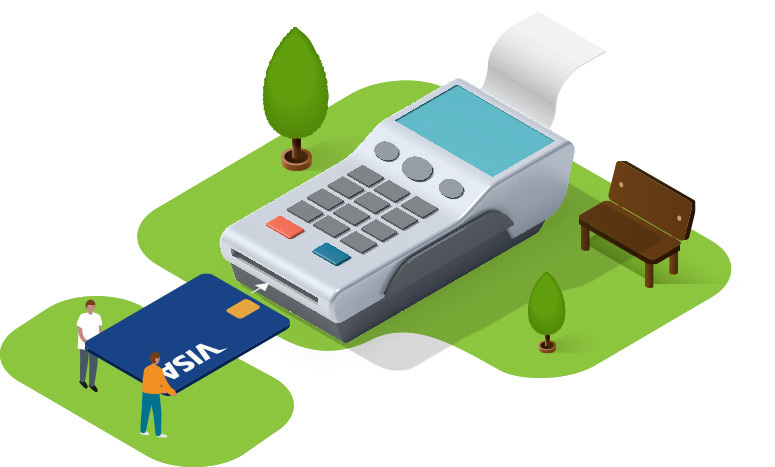 The U.S. migration to chip technology continued onwards and upwards in April 2016.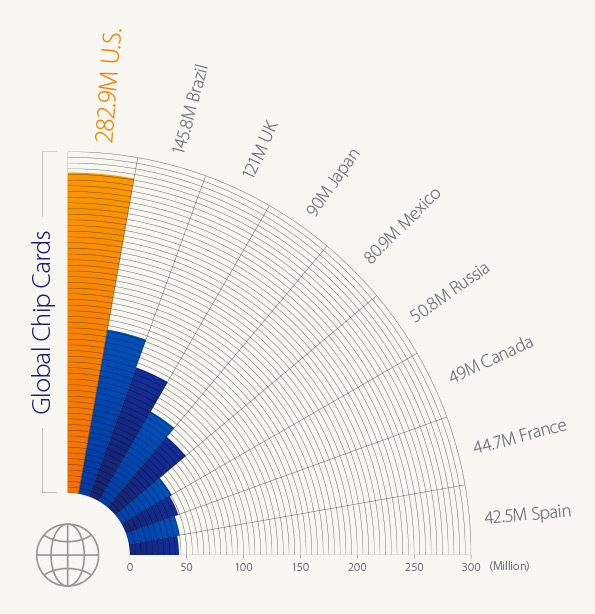 The World's Largest Chip Market
With more than 282 million Visa chip cards in circulation, the U.S. is the largest chip market in the world, and by a large margin.i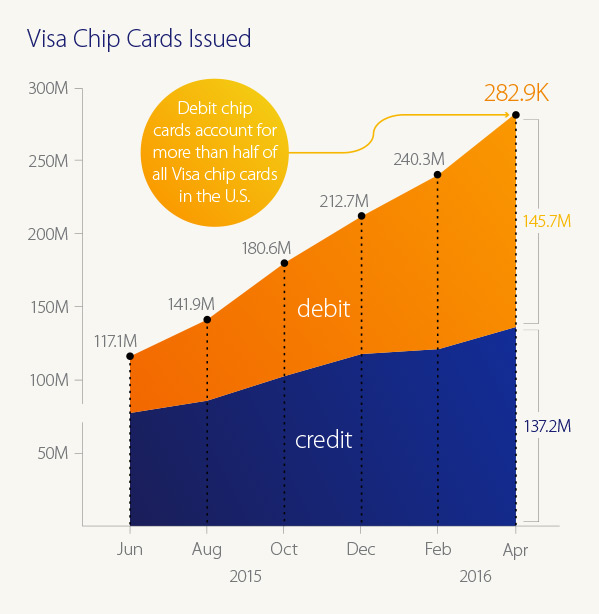 Visa Chip Cards in the Hands of Millions
The number of Visa chip cards in circulation has grown by over 260 percent in the last year.
More Merchants Join the Chip Revolution
The U.S. is home to more than a million chip-enabled merchant locations, and more than three-quarters of those locations are small and medium-sized businesses.ii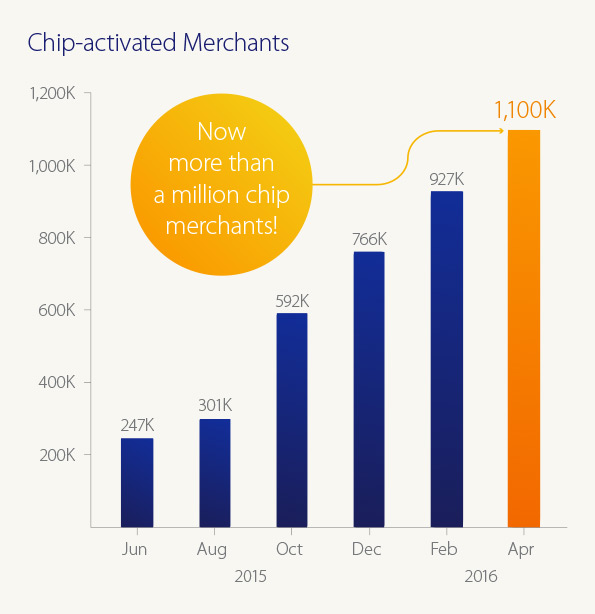 Since October 2015, an average of 23,000 new merchants have been turning on chip terminals each week.
Electronics retailers are leading the country in chip transactions. In April, more than 80 percent of spend at electronics stores was made with a Visa chip card in a chip terminal. iii
Chip merchants see decline in counterfeit fraud
When business owners activate chip terminals, they send a clear message to fraudsters: we're doing our part to put a stop to counterfeit fraud. And that message is already having an impact on counterfeit fraud rates.
At chip-enabled merchants, counterfeit fraud dropped 26% in January compared to a year earlier.iv
Steady rise in secure chip-on-chip transactions
In the last six months, the number of chip transactions increased by 148 percent, while chip payment volume rose by 133 percent.v
International Travel Has Never Been Easier with Chip Cards
More and more U.S. consumers are using their Visa chip cards to transact conveniently and securely around the world. Thanks to enhancements to Visa's acceptance rules, the approval rate for Visa chip transactions overseas is over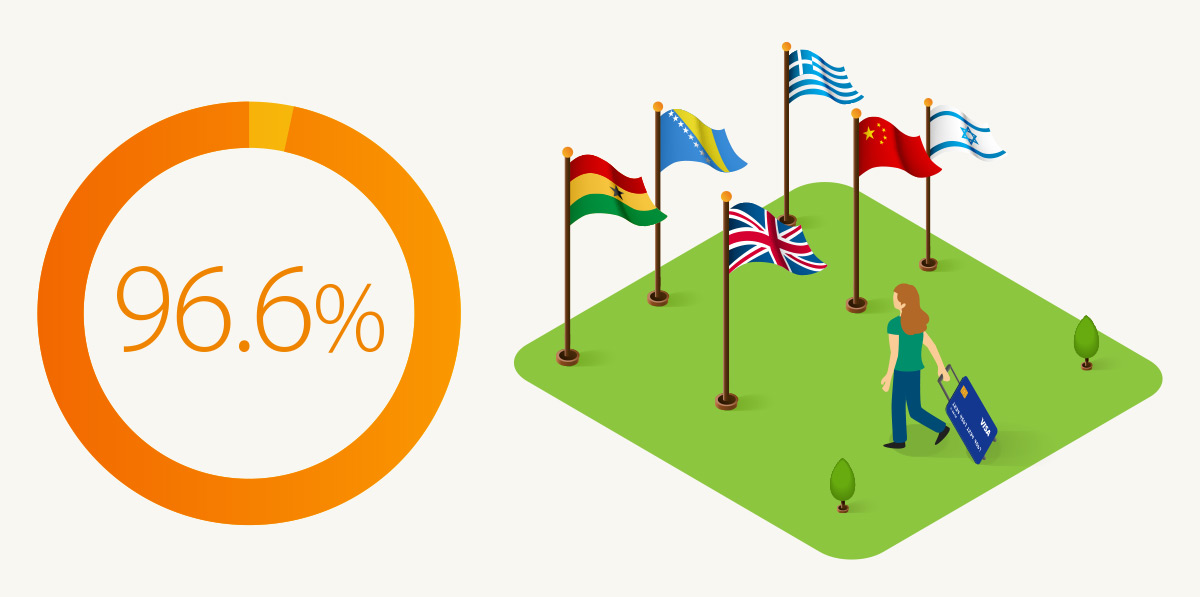 96.6 percent. Tourists visiting the U.S. are also enjoying a better chip payment experience, as U.S. acceptance for foreign-issued chip cards continues to grow.
iU.S. card figures per VisaNet data and operating certificates provided to Visa by client financial institutions as of end April 2016. Global card figures per most recently available operating certificates provided to Visa by client financial institutions as of end December 2015.
ii U.S. merchant location data based on VisaNet data as of end April 2016.
iii Based on April 2016 payment volume at U.S. electronics retailers that accept Visa payments
iv Counterfeit fraud dollars at U.S. chip-enabled merchants for month of January 2016 compared to January 2015. Data includes both U.S. issued Credit and Debit cards.
v Transaction number and volume statistics based on VisaNet data for locations with chip transactions as of end April 2016.