Why we're getting behind Irish female entrepreneurs once more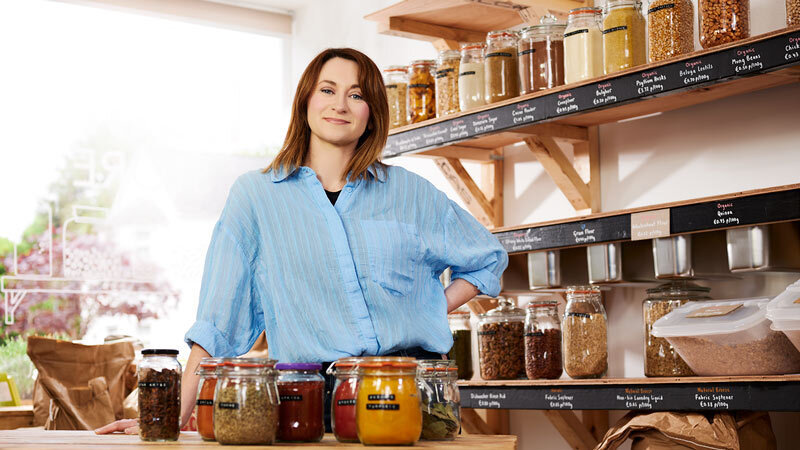 As part of Visa's mission to champion small businesses, we have brought the She's Next Grant Programme back to Ireland to support female entrepreneurs in their efforts to run, fund and grow their business.  
When we launched the grant programme in Ireland back in 2021, we were blown away by the calibre, ingenuity, and diversity of the 200 plus applicants. Many of them shared stories of resilience, being able to adapt in times of crisis as well as a real passion for supporting their local communities (through their business). Businesses like 'The Habit Store' run by Rosie Joyce in Co. Mayo who used the grant to expand her product range. 
Furthermore, even though much progress has been made to achieve gender parity in Ireland, there are still nearly double the number of men for every woman who is an early-stage entrepreneur.i Confidence continues to be a barrier for many women founders with only 38% of Irish women perceiving they have the necessary skills to start a business compared to 58% of men.1   
The lingering impact of the pandemic is also being felt and businesses run by women are again disproportionately affected with 58% saying 2021 had been a challenge and their business is still recovering, compared to 33% of men.2
So, for 2022, we wanted to go bigger, lending even more support to female entrepreneurs. That's why Visa is doubling the funding for the She's Next Grant Programme in Ireland. Women-led businesses are invited to apply for one of five €10,000 grants, and a year of coaching provided by IFundWomen, the go-to funding marketplace for women-owned businesses.   
The She's Next Grant Programme is part of Visa's commitment to champion small businesses across Ireland by providing access to tools and resources that enable them to fulfil their potential. Since March 2020, we have awarded more than €1.25 million in grants and coaching scholarships to female founders across the globe and we plan on going even further in 2022. So, if you're a female business owner or you know of one, we'd love to hear your story. Apply now and tell us how €10,00 could help your business make the next move.
Applications are open until 16 August 2022. For more information on how to get involved, visit Visa.ie/ShesNext. Terms and conditions apply.
---