Refund troubles? Siobhán Maguire's top tips for when a purchase goes wrong
Consumer expert and journalist, Siobhán Maguire shares top tips on how you may be able to secure a refund when a purchase goes wrong*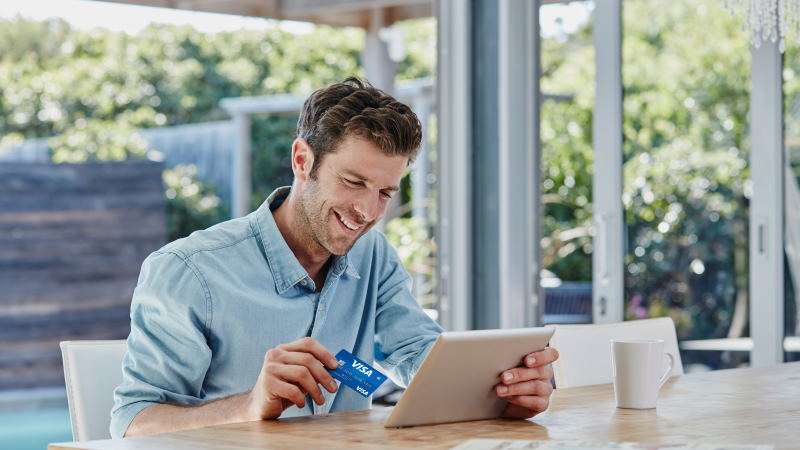 Whether it was a cancelled holiday, clothing that arrived and wasn't as described or a product that didn't do what was promised – being let down by a purchase can be heart-breaking.
Recent Visa research** has highlighted the number of people in Ireland seeking refunds for unwanted purchases over the past year, with more than half (56%) of people surveyed saying they worry about getting a refund if something goes wrong.
If you are one of the people who worry about losing money when a purchase goes wrong, the important thing to know is there are options available to help you get your money back.
Here are my top tips for helping to get your money back when a purchase goes wrong:
Know your rights – Get familiar with the seller's cancellation, refund and exchange policies before you buy - that way if something does go wrong, you know where you stand and can take the necessary steps to get your money back. 
 
De-mystify the refund process – Check out the seller's website which will provide detailed advice on refunds and returns. Many sellers offer paperless returns, meaning you only need to register your refund online and the return drop-off point will print your label for you.
 
Know what a chargeback is – If a purchase has gone wrong, the seller will not refund you and you used your debit or credit card to make the purchase, you may have the option to make a chargeback claim through your bank and get your money back. A chargeback, otherwise known as a dispute, is a way for your bank to reclaim money from the seller's bank when you don't receive the goods or services you paid for, including if the retailer or supplier has gone out of business.
 
Be aware that changes to services or purchases can be disputed – You are not required to accept any changes to the service or product you originally purchased. For example, if your holiday flights are rescheduled, there are ways you can try to get your money back instead of re-booking. If you've paid on a debit or credit card and the seller is withholding a refund, you can contact your bank who may be able to dispute the purchase. There's no guarantee of success, but providers like Visa make sure your bank assesses each claim fairly. 
 
Check your travel protection – If you need to cancel a holiday, be it for personal reasons or due to the pandemic, check the cancellation policy first and see if you're still within the correct time frame to cancel. If you're refused a refund, you have the right to request a chargeback claim. Be aware that if you decide not to go on holiday due to quarantine rules, you may not have chargeback rights. 
 
Don't accept vouchers if you don't want them – If you are offered a voucher or credit note for your refund but would rather your money back, banks can pursue a chargeback claim on your behalf.
To find out more about the protections you have when paying with Visa, click here
*Refund not guaranteed. Contact your bank for more details
**Research commissioned by Visa and conducted online by RED C with 1,004 nationally representative adults in Ireland in December 2020
Siobhán Maguire has been remunerated for her collaboration on Visa's safer shopping campaign
The information contained in this article does not constitute legal advice and is for information purposes only
Examples, research and recommendations are provided "AS IS" and intended for informational purposes only and should not be relied upon for operational, marketing, legal, technical, tax, financial or other advice. Visa Inc. does not make any warranty or representation as to the completeness or accuracy of the Information within this document, nor assume any liability or responsibility that may result from reliance on such Information. The Information contained herein is not intended as legal advice, and readers are encouraged to seek the advice of a competent legal professional where such advice is required.