Visa partners with LoyalBe to deliver loyalty solutions in Ireland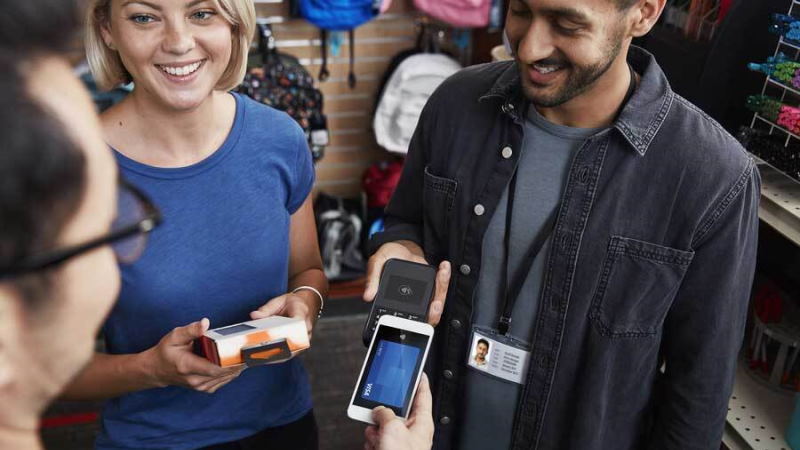 Small businesses undoubtedly play a significant role in communities across Ireland but they have also been some of the hardest hit by the negative impact of Covid-19. Insights from the "Visa Back to Business" study have revealed that almost 1 in 5 Irish small to medium enterprises (SMEs) believe that their future viability is at risk due to the commercial impact of COVID-19. Despite these concerns, the study also revealed that consumers across Ireland do really value independent businesses in their community with 63%1 of consumers admitting to wanting to support small businesses.
Supporting small businesses has become even easier with the rise of digital payments, with more companies offering their customers contactless payment options. In fact, today over half of all Visa face-to-face transactions in Ireland are made using contactless2. As small businesses become more comfortable accepting contactless and mobile payments, it's also becoming increasingly important for business owners to examine other ways to grow their business by building customer loyalty.
One way businesses can do this is by introducing an incentive or loyalty programme which encourages consumers to show support. Many businesses who do this tend to see the benefit with increased sales and better engagement with their clients and customers.
Loyalty programmes are a helpful addition to any company's toolbox, but traditional paper programmes can sometimes offer little to no data about how your customers are actually engaging making it difficult for business owners to adapt their business to consumer behaviour. Thankfully, companies like LoyalBe are offering smart digital solutions to small businesses, meaning customers will no longer need to fumble around in their wallet in order to get a card stamped. Instead, they can simply use a smartphone app or tap their card.
And it's not just the customer who benefits. Businesses can get a much richer level of data that can be used to segment their customers, making it easier to reward loyal shoppers, reengage with previous customers or attract new buyers with personalised offers that appeal to them.
The challenge for small businesses has often been the cost associated with setting up loyalty schemes or sophisticated apps, which is why Visa is partnering with LoyalBe to bring their digital loyalty solution to more businesses in Ireland, giving them access to a loyalty tool that will help them keep customers coming back.
Visa's partnership with LoyalBe builds on its strategic focus to support small businesses in the recovery process and comes after its commitment to digitally enable eight million small businesses impacted by the economic shutdown. Initially being piloted in Castleknock, we hope that the launch of our partnership with LoyalBe in the run up to Christmas, will help more small businesses recover and thrive.
More details about LoyalBe and how you can build a loyalty programme can be found here.
1 https://usa.visa.com/dam/VCOM/global/run-your-business/documents/visa-back-to-business-study.pdf
2 VisaNet (June 2020)