Champion Green By Shopping Local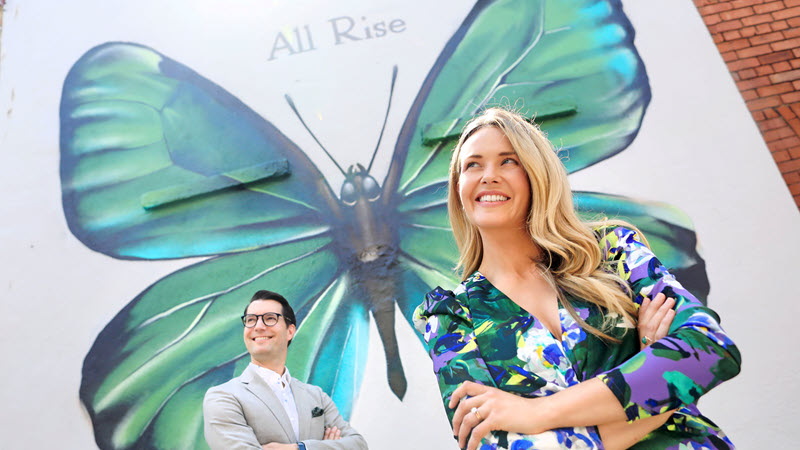 As we begin to reopen our high streets following the economic shutdown caused by the Covid-19 pandemic, small businesses across Ireland are contemplating what recovery looks like. During the crisis, we've seen many Irish businesses innovate, finding new ways to continue serving their customers such as restaurants pivoting and offering takeaway and delivery options. This has mainly been in response to changing consumer habits, many of whom are shopping online more. In fact, our own data shows a 30% increase in e-commerce transactions across Ireland in April compared to the same time last year1 revealing that consumers have embraced shopping online during time of restrictions.
Furthermore, when consumers do venture in store, they increasingly prefer to pay by contactless with contactless usage across Ireland growing by more than 25%.2 Yet many small businesses are not equipped to accept digital and contactless payments. Recognising that small businesses will need support to adapt to increasing demand for contactless and digital payments, Visa is working with a range of partners across Ireland and the rest of Europe to help small businesses take advantage of digital payments both online and in store.
Nevertheless, even as savvy businesses find ways to operate in this new normal, be it investing in digital payments or redesigning their stores to meet social distancing guidelines, they need our collective support as they re-open for business. All of us can do our bit to help our communities bounce back by showing our support for our local businesses.
In this respect, Visa is proud to support a new initiative in Ireland– #ChampionGreen – encouraging shoppers to support their local retailers and independent businesses, and help them bounce back from the impact of Covid-19.
Working with Kilkenny Design, Retail Excellence, the Small Firms Association and Chambers Ireland, we are asking consumers and businesses to take a pledge to support local wherever possible. Through this collective effort, we will be able to ensure that money stays within the local economy, providing a vital boost for companies in towns and villages across the country, which in turn will help them recover and ultimately grow their business.
Visa's support for #ChampionGreen forms part of our long standing campaign to highlight 'Where You Shop Matters', launched in Ireland last Christmas. We recognize the significant role that small businesses play in our communities and Visa is committed to working with partners to ensure that Ireland's SME community has the tools, resources and expertise to help them adapt their business for recovery.
If you are a merchant eager to explore how digital payments can boost your business, check out the resources on our site. Alternatively if you want to take the pledge to #ChampionGreen either as a consumer or a business, check out their website and make your voice heard.
* https://www.centralbank.ie/docs/default-source/statistics/data-and-analysis/credit-and-banking-statistics/credit-and-debit-card-statistics/2020_april_ie_credit_debit_cards.pdf?sfvrsn=4
1 VisaNet Data (April 2020 v April 2019)
2 VisaNet Data (April 2020 v April 2019)