Staying safe when shopping online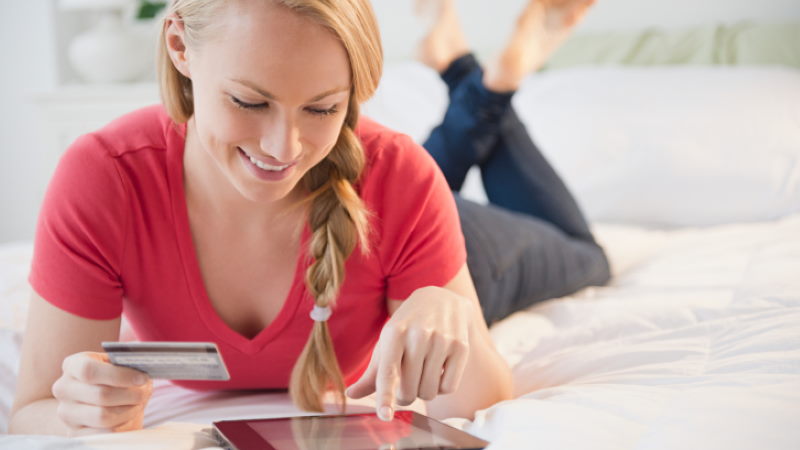 Online shopping provides us with the ability to buy products from all kinds of shops, at any time, from the comfort and safety of our own homes. The online world also presents new ways to chat face to face with our loved ones, even from a distance, and read articles from more sources than ever before. But being online also means we're exactly where fraudsters and cybercriminals want us to be. Cybercriminals and fraudsters operate widely, use clever tactics, and show up in a variety of disguises – often posing as medical organizations, charities, or financial institutions, contacting you directly over phone, text, and email.
In the last  couple of months, Ireland's National Cyber Security Centre has identified an increase in phishing and malware campaigns exploiting the COVID-19 pandemic. Visa's fraud intelligence platform is also detecting and stopping many fake websites criminals have set up to specifically take advantage of vulnerable customers at this time.
With more people using the internet to do their shopping than ever before, here are a few tips for keeping your payment details safe when shopping online.
Identification – staying safe from the fraudsters
Be mindful about publicly sharing information that identifies you like your address and never share your PINs or passwords with anyone.
Also, if you have the option, we recommend setting up fingerprint or facial recognition on your smartphones or banking apps- in addition to traditional passwords and card details- these provide an added layer of protection.
Learn how to spot unusual transactions
We always recommend that people check their bank statements as much as possible, especially as this can be easily done online or through your mobile banking app. Some bank apps even allow you sign up for transaction alerts, which notify you when a purchase or payment has been made from your account. Tell your bank if you spot unusual payments that you do not think you've made – Visa has a "zero liability" policy that may help you get your money back if someone else has fraudulently used your card.
Avoid the bait from scammers
Fraudsters are getting smarter, targeting consumers through phishing scams where they mirror emails and websites from well-known companies. Always be wary of unsolicited messages and calls as most financial institutions or government agencies would not call or email and request financial information out of the blue.
A good habit is to try to use a different form of communication to the one they have used to reach you. If you get an email looking for bank information, for instance, don't respond to the email and instead call your bank directly to check if it's a true request. If you have an email with a link, even from an organization you know, go directly to the website rather than click on the link. Following this simple practice means you can take control over the interaction, and you're more likely to avoid falling into traps.  
There are also a few things to look out for to help you detect phishing scams or fake websites. For example, many give themselves away with poor spelling or typing mistakes. Also, try and check the URL when you're paying online to make sure it contains 'https://' as the 's' indicates it's a secure connection.
Getting your money back when things don't go to plan
You never know when a purchase might go wrong, so it is worth understanding your rights. Whether you paid with a Visa debit, credit or pre-paid card, policies within our rulebook may be able to protect you when things don't go to plan.
For example, if you spot a payment from your account that wasn't you and suspect you've been a victim of fraud, don't panic. You're covered by Visa's Zero Liability Policy so you could get your money back for fraudulent transactions.
In addition, if you've bought something online that isn't up to scratch, many online stores will let you return an item and some even offer this service for free. Furthermore, Ireland's consumer laws mean as a consumer, you may be able cancel or return an online order within a certain period.
If you haven't received the product or service you paid for and the retailer refuses to refund you or they've gone out of business, your next step is to dispute the payment and find out if you're eligible to make a chargeback claim.
Through a chargeback, your bank can attempt to reclaim your money from the seller on your behalf. It isn't a legal right, but your bank is committed to helping you, and will treat any claim fairly.
Examples, research and recommendations are provided "AS IS" and intended for informational purposes only and should not be relied upon for operational, marketing, legal, technical, tax, financial or other advice. Visa Inc. does not make any warranty or representation as to the completeness or accuracy of the Information within this document, nor assume any liability or responsibility that may result from reliance on such Information. The Information contained herein is not intended as legal advice, and readers are encouraged to seek the advice of a competent legal professional where such advice is required.