Contactless acceptance improves choice, convenience and security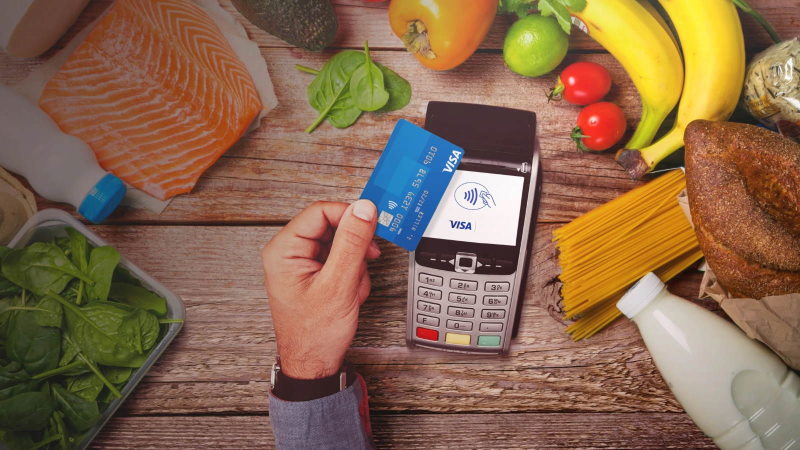 Small businesses are at the core of their communities, however even at the best of times owners of small independent businesses face many challenges in making their business a success. While technology cannot solve every operational and financial challenge, it can play a part in overcoming the barriers to running a small business.
For instance, technology can reduce the time burden associated with business owners managing their financial operations; improve efficiency, speed of payment and payment choice, ultimately making their business more attractive to customers.
At Visa, we work with merchants to help small businesses accept and offer a multitude of different payment options through their merchant accounts to combat operational and financial challenges.
Choice attracts customers
Customers increasingly want to be able to choose how they pay, depending on the most convenient method to them. This could well be card payment, or could be through a mobile wallet or in-app digital payment.
Contactless is a successful example of how a technology innovation can drive uptake of a different payment option. In Ireland, contactless payments have been growing in popularity1. People are shifting to contactless because it offers secure, fast and convenient payments meaning that it is important for businesses to be able to offer this option alongside more traditional methods.
By offering a choice about how to pay, merchants can attract customers and lessen the chance of losing a sale if the customer does not have the right amount of cash to hand.
Payment automation enhances performance
By automating and simplifying payment processes through the adoption of contactless, businesses can also save time, reducing manual tasks such as counting cash and keeping paper records of cash intake.
Offering customers a choice of payment options drives efficiencies, allowing business owners to focus on strategic initiatives to ensure their company grows, rather than spending time on financial management tasks that make it hard to move the needle.
Contactless can improve cash flow
Digital payments aren't just time efficient. Accepting digital payments reduces the unnecessary handling of large sums of cash, improves security by reducing the times cash is handled, and therefore exposed to potential loss, and digitally secures the payment.
In addition, accepting contactless and mobile payments can improve cash flow as merchants can receive the money into their account more quickly.
Time to thrive
In building a business, owners will inevitably face challenges. At Visa, we support small businesses by helping them use technology that will make payments fast, simple and secure, and ultimately, offer customers the choice that they desire.
With the ability to take contactless payments, not only can business owners automate time-consuming processes and reduce manual tasks, they can spend the time they have saved offering consumers a better experience that sets their business apart from the competition and enables it to thrive.
Find out how Visa works with merchants and how you can implement contactless payment into your business here.
1https://www.bpfi.ie/news/consumers-show-strong-preference-contactless-payments-bpfi-payments-monitor/